5 best VR headsets for PC in 2021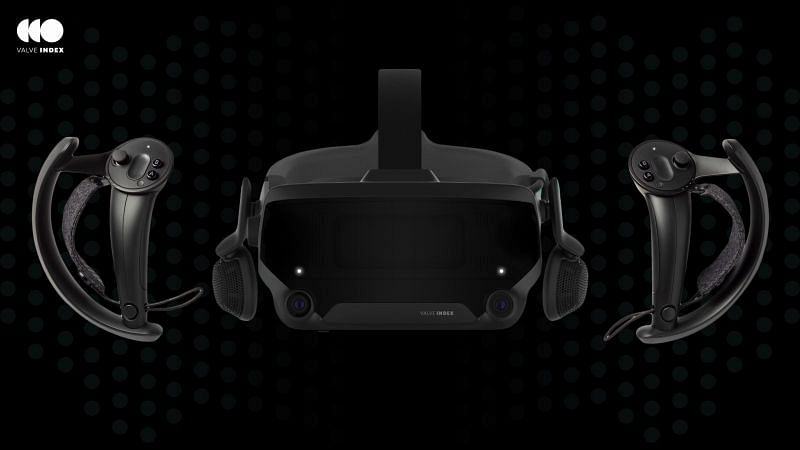 VR headsets have come a long way since they became "mainstream" in the mid-2010s. Before Oculus was owned by Facebook and Valve had a stake in the virtual reality market, users were always drawn to the concept of interacting with their games in the most immersive way possible.
The concept of VR itself has been around for ages and one of the biggest VR disappointments of the '90s, the Virtual Boy, is proof of that. Today, more than two decades later and with advancements in technology, virtual reality can truly become a household hobby.
Here is a look at the 5 best VR headsets for the PC market right now, taking into account different factors like price, comfort, quality and everything in between.
---
What to look for when buying a VR headset
When it comes to products like these, the "expensive is always better" trope doesn't hold up. VR headsets go far beyond the technical specifications of the equipment or tangible properties like build quality. Of course, the traditional specifications of field of view, display quality, refresh rate, etc. can make or break a VR headset.
To truly make an informed decision about VR headsets, users need to look beyond surface factors when considering a purchase. These include, but are not limited to: room space, headset lens adjustment, measures to combat lens fog, budget for peripherals, expandability and even more.
The second set of factors buyers need to consider is how much they expect from their helmets and how much they're willing to invest. For example, the Oculus Quest 2 is brilliant hardware that gives users 90% of the VR experience that the Valve Index does, but at 30% of the price. For enthusiasts looking to take advantage of all the features that finger-tracking technology and Index base stations have to offer, they are considering a much higher price tag.
It is important to know the limits of the product to avoid buyer's remorse.
The third set of factors that dictate the purchase of a VR headset are capabilities and comfort. A small room with less space to maneuver is more conducive to a wireless VR experience like the Oculus Quest 2 compared to the wired configuration of the Valve Index. Buyers may want to splurge on their helmets, but should be aware that they need space to use their setup optimally. The clamping force and weight of a helmet are also important things to consider when purchasing a helmet.
---
Which VR headset is right for me?
While there is never a definitive answer as to the best VR headset, buyers can choose the right headset based on the factors mentioned above. Whether for the budget user or the enthusiast, the VR market has it all right now and here is a look at 5 great headsets, each with their own strengths and weaknesses.
1. Oculus Quest 2 ($ 299 for 128 GB, $ 399 for 256 GB)
Characteristics:-
Advantages:
Easy installation.
A truly wireless all-in-one system.
Can be used in small rooms without fear of tangled cables.
Starting at $ 299 for the 128GB model, the Oculus Quest 2 offers immense value.
Affordable accessories and adjustment options.
The inconvenients:
Forces users to use the Facebook ecosystem.
Relatively short battery life.
---
2. Valve index ($ 1000)
Characteristics:-
Advantages:
Unparalleled Controllers: Index controllers' finger tracking technology feels like the future of VR gaming in your palm.
Steam VR Base Stations allow gamers to get full body tracking if they purchase Vive trackers.
The inconvenients:
Fully wired, not designed for small rooms.
Heavy helmet.
At $ 1,000 for the base experience, the Valve Index is much more expensive than other VR headsets.
Convoluted configuration.
---
3. HP Reverb G2 ($ 599)
Characteristics:-
Advantages:
Resolution and display quality that match headsets twice as expensive.
Ultra light chassis.
The inconvenients:
Lower controllers.
No support for refresh rates above 90Hz.
---
4. HTC Vive Pro 2 ($ 1,399)
Characteristics:-
Advantages:
High refresh rate.
Better display in the general public for clarity.
The inconvenients:
Wireless use requires additional investment and reduces visual fidelity.
Dear.
Poor controllers.
---
5. HTC Vive Focus 3 ($ 1,300)
Characteristics:-
Advantages:
Better field of vision in a stand-alone helmet.
No base station required.
The inconvenients:
No access to the Viveport market.
Dear.
Poor controllers.
Read also
---
The PC VR market has never seen such healthy competition in the past. Almost every VR headset available today offers something that its competition does not, whether in terms of price, display prowess, or comfort. The criteria that matter most to a buyer will guide them in choosing the right helmet.