7 'Bridgerton' hairstyles and tutorials for Halloween that will make suitors line up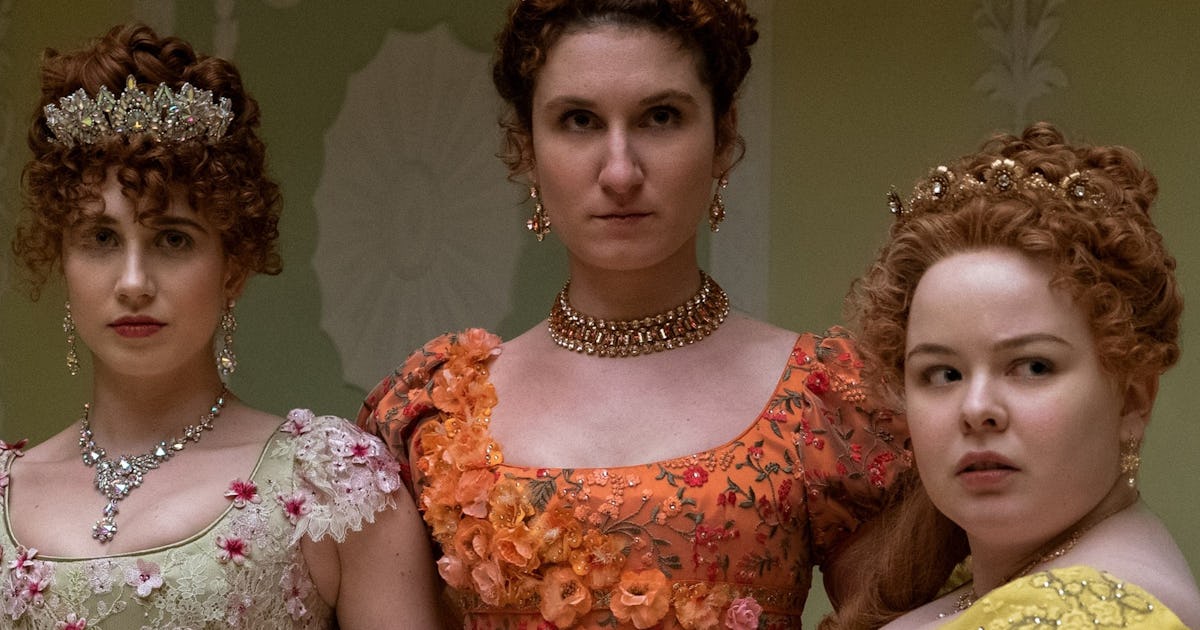 After my fifth re-watch of Bridgerton, one thing (beyond the fact that it's a perfect TV show) is clear: this is a great Halloween costume. Regency-era drama is full of beautiful dresses, titillating romance, and gorgeous hairstyles, to boot. So, to be able to properly rock your Bridgerton Halloween costume, you are going to have to watch a few Bridgerton hair tutorials to really nail the look.
There are so many beautiful and intricate hairstyles throughout the series that really contribute to how this series sucks you into its world. Daphne Bridgerton never has her short curtain bangs out of place, even with flowers and a tiara on her head. Queen Charlotte has some of the most intricate and artistic wigs ever to appear on the small screen. Then there are Penelope Featherington's insanely impressive curls. If you're feeling a challenge, you can even try out a hair sculpture that will make Cressida Cowper jealous. The hair play throughout Bridgerton is simply unmatched.
However, as nice as it is to have a maid to dress your hair for you, you are probably facing your Bridgerton-Inspired Halloween by yourself. This is where these Bridgerton Hairdressing tutorials come into play. Whatever character you want to play the most, you can style your hair by following the following videos.