Celebrity Hair Stylist Shares The Best Way To Nourish Your Scalp – Exclusive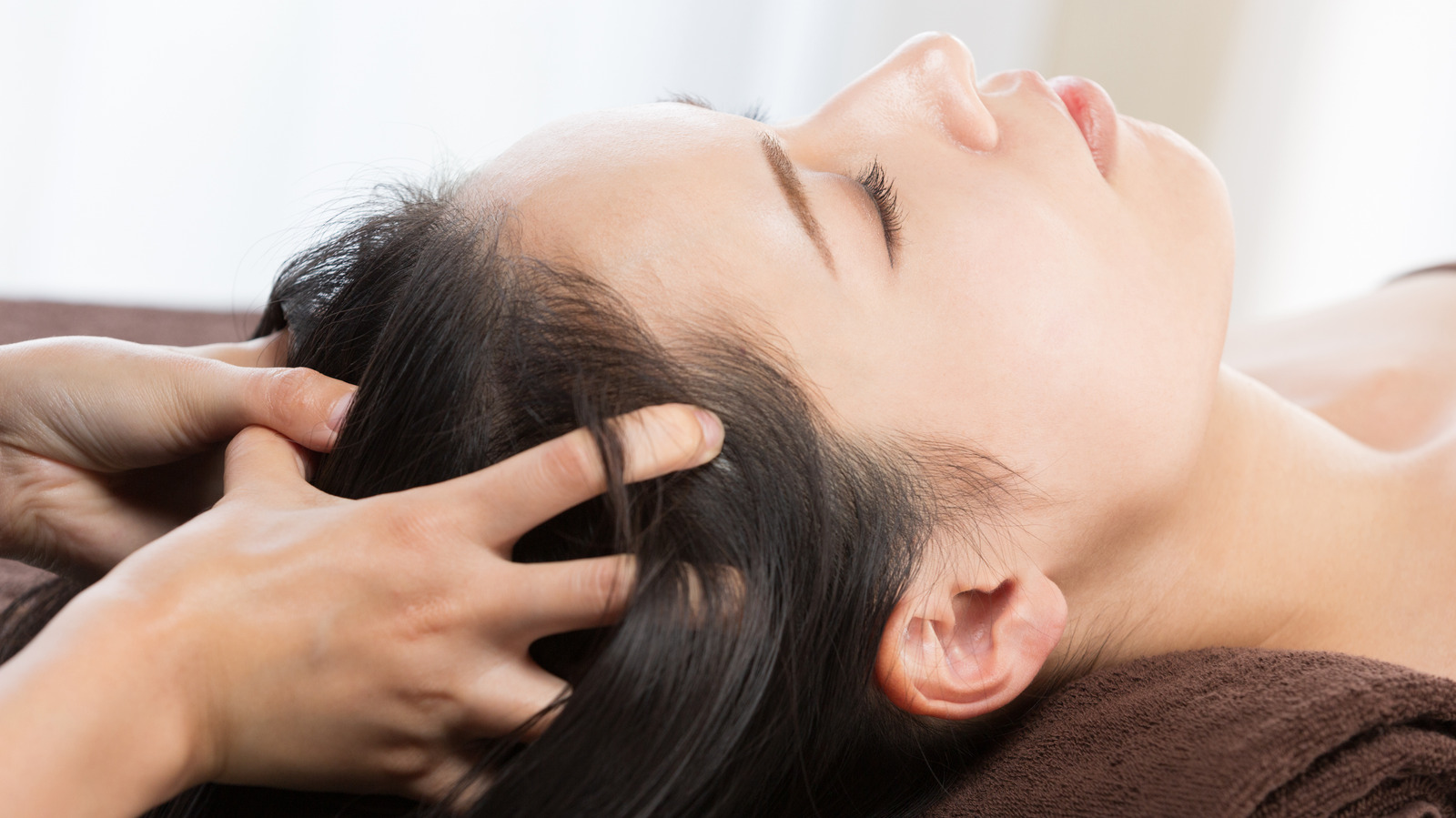 Marco Pelusi is an award-winning celebrity hairstylist, working in Hollywood at his Marco Pelusi Hair Studio, Inc. When it comes to scalp care, Pelusi shared with The List, "Find a way that works for you to take care of your scalp. your scalp. We need to constantly bring much-needed circulation to the scalp." He added that you could get a good scalp massage at the salon. However, many do not practice this at home.
Pelusi also says that while a good scalp massage is necessary to nourish your hair from the roots, you need to pay attention to the details. He told us: "You don't want to be too vigorous with excessive exfoliation (over-cleansing). You want to allow some of your scalp's natural oils (sebum) to be present, to keep your scalp and lubricated hair."
You must have heard of spa facials to rejuvenate your skin, but have you ever heard of scalp care? Pelusi also shared with The List, "Scalp facials are a great way to keep blood flowing to the scalp." According to HelloGiggles, a scalp facial works to exfoliate and hydrate your scalp just like a regular facial would. If you're interested, he suggests "ask your massage therapist to give you a scalp massage!" As he shares, "The scalp is an area that can be overlooked. Often times our scalp is tight and needs to be relaxed, so good circulation can occur." With all of that in mind, it might not be a bad idea to give your scalp a little TLC.