Dealing with a co-worker you hate when you return to the office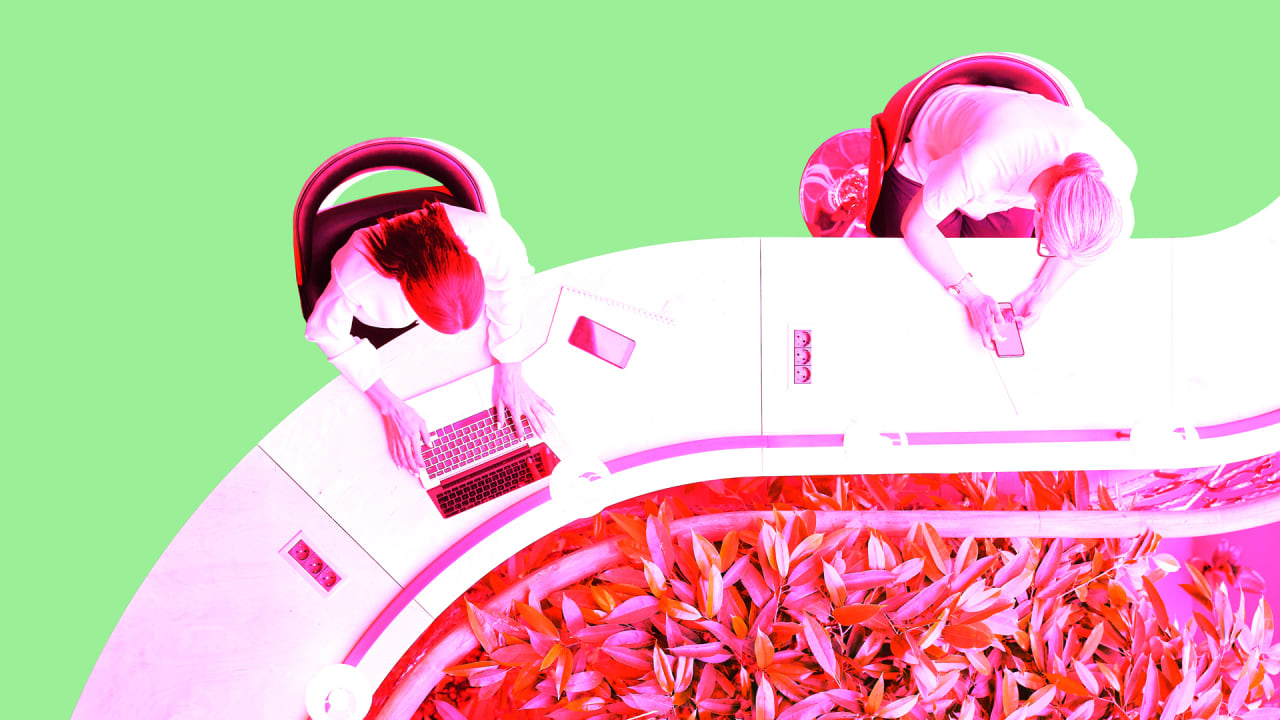 One of the advantages of the work from home environment is that you have a lot of control over your social network. Meeting someone is intentional. You must set a time and a mode for the meeting. You can choose the view you want in the video conferencing software.
When there's someone at work who you just can't get along with, you don't need to see them that often. You certainly don't have to schedule one-on-one meetings with them (assuming they're not your boss), and you can mostly ignore them in group meetings. You can even text a work friend in meetings about them (not that I recommend).
As more offices return to work in person, the random encounters of everyday life are likely to put you in touch with this formidable coworker. On top of that, your in-person reactions to others should hide any contempt you may feel.
Rather than dreading going back to work, think of it as a time to reset your relationship. To do this, you need to understand why you don't get along with your coworker in the first place.
They make you uncomfortable
The most difficult coworkers to deal with are those whose behavior makes you uncomfortable. Maybe they despise your opinions or try to take credit for your ideas. Worse yet, they can be emotionally violent or engage in harassment.
These colleagues are the ones you shouldn't be dealing with on your own. For coworkers whose behavior is mean, but not abusive, you should find a good mentor. If you have a more experienced colleague who can guide you, contact them. Otherwise, consider working with a career coach for advice on how to tackle that colleague's particular challenge. You are sure to have other colleagues who do not have your best interests at heart, so developing your strategies to manage these colleagues will pay off throughout your career.
For colleagues whose behavior crosses the line, you should contact an HR representative to discuss your options. If your organization is large enough to have an ombudsperson office, start there to explore your options. Otherwise, sit down with someone from HR. You don't have to choose to make a formal complaint, but you need to know what to do if inappropriate behavior persists. It is important that you let others know about your concerns before you return to your workplace.
They are a show-off
One of the more benign boring types of coworkers are those who constantly call attention to themselves. Often times, these people come across as diehards trying to make sure they are in the running for the next promotion or opportunity. It's easy to want to run the other way whenever they're around.
There are actually two subtypes of show-offs: narcissists and impostors. Before deciding how to deal with your hated coworker, it is worth trying to find out who you are dealing with.
Narcissists are people who believe that they are truly wonderful and deserve accolades and opportunities. For narcissists, everything is a zero-sum game. Their success must come at the expense of others. In other words, in order for them to win, others must lose.
If the main vibe you get from your boring coworker is that he is a gift for the workplace and constantly takes ownership of other people's ideas, then give in to that desire to get away from them the no more possible. There is little benefit to your interactions with narcissists. They will be nice to you as long as there is something to be gained from the interaction, but not beyond that.
Many people who show up, however, only make up for the feeling of inadequacy at work. There is impostor syndrome rampant in many workplaces, especially in people who are relatively new to the workplace. Most people entering the workforce are not completely sure what they are qualified for and fear that they have been hired despite their lack of knowledge and not because of their potential.
One way for people to deal with impostor syndrome is to seek validation of their efforts. Showing achievements is one way to do it.
If you feel like your coworker is mostly showing off to avoid insecurity, it's worth getting to know him better, especially if he's really good at his job. Chances are, as your coworker gains confidence, their tendency to display success will wane. Ultimately, they can become a valued collaborator and even a friend.
They are just boring
Of course, there are people you just don't like being with. Maybe they are complaining too much for your liking. Maybe they have an interpersonal habit that makes your hair stand on end. Either way, there's no big reason not to like them, it's just how you feel.
The thing about someone else's personal weaknesses is that you get to choose how you react to them. If you focus on what they are doing and think about how much that annoys you, it will continue to annoy you. But, you can also reframe what they do in a more humorous way. After all, every sitcom in the workplace has several characters whose habits and patterns of interaction are played for fun. Oddly enough, if you start to view these behaviors as endearing, you might find that you appreciate them more over time.
More generally, you cannot control what others are doing in the office, but you can influence your reaction to what they are doing. As you give generous interpretations of people's behavior and focus on the positive aspects of what they do, you are likely to remember the people around you more positively.
It can be difficult to do. Successful people need to focus on what can go wrong with various projects. This means being aware of the situational factors that could lead to the failure of a well-planned project, but also thinking about the various ways in which people involved in a project will fail. At the same time, once you've analyzed the aspects of the way your coworkers act that might create obstacles to a successful project, it's important to let go of those negatives and take advantage of your coworkers.
A final reason to focus on the positive aspects of your coworkers is that the tenor of your interactions with them can be self-fulfilling. If you plan to have a bad interaction with your coworkers, you are likely to show some fear or anxiety with your facial and body posture, which will affect the way you are treated by others. As a result, you can create the very reaction that you are afraid to have.