Dennis Rodman sells his iconic hairstyles as NFT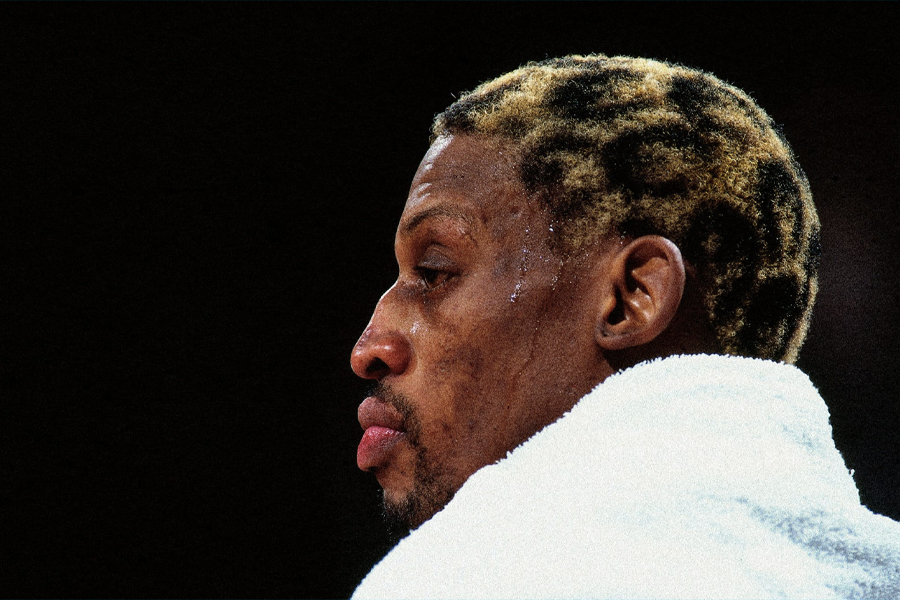 There are a lot of things you could say about Dennis Rodman. One of the quieter things The Worm was known for was his colorful choice of hair on the basketball court. Whether it was the throwback Scottie Pippen "33" tribute, the smiley face, or even just the bright green, he gave us something iconic every night. Having been very active in the crypto space for quite some time now, Dennis Rodman recently decided to deposit his very first NFT collection through OpenSea, aptly titled "Rodman's Barbershop".
For Rodman's Barbershop, he teamed up with Jeff Hood and Sophie Watts (behind NFT studio Metacurio) to create a series of over 5,000 NFTs around Rodman's own brightly colored hairstyles. For US$175 / AU$233 a pop, you can get your own Rodman illustrated figure with different hair colors and styles.
"We wanted to immortalize Dennis' fashion sense, style and bravado and give fans and collectors the opportunity to own one of the many hairstyles that made Dennis a global icon," Hood said about of the collection.
---
---
RELATED: 7 times Dennis Rodman was the loosest unit on earth
Rodman's Barbershop NFTs will be minted on OpenSea from April 11th. As far as NFT concepts go, this one sounds fun. Who doesn't love Dennis Rodman? Imagine going back in time and telling the man that in 30 years he will be selling his hairstyles as a digital ledger that can be sold and traded on the internet. If anyone would understand what that meant in 1993, it would probably be Dennis Rodman.
Although not much else is known about Rodman's Barbershop at this point, you can expect more information about the drop to be shared on Discord, social networksand on the official Rodman's Barbershop website ahead of its release later this month.