Georgia College instructor quits after student refuses to cover up: "Teachers die trying"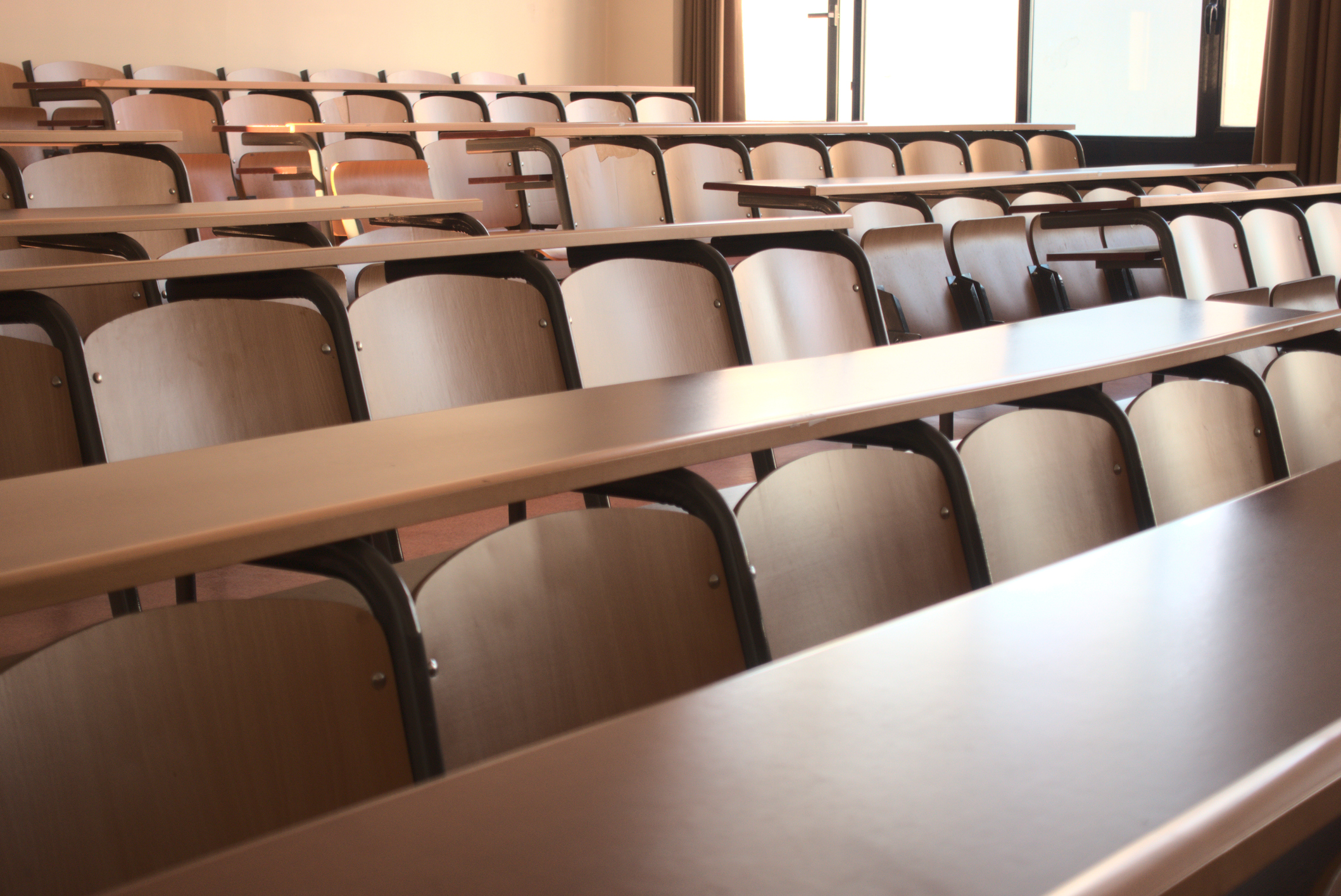 A Georgia College & State University professor resigned after a student refused to wear a mask in her classroom, saying school policy is "in opposition to all science and reason" and that it "Literally become teachers who die trying".
Meridith Styer, who teaches rhetoric at Georgia College & State University, asked a student to cover up because she had a family member who could die if he contracted COVID-19, the Atlanta Journal-Constitution reported on Friday.
Georgia's university system would apparently not have a mask mandate for students and faculty in classrooms, which the student cited when asked to mask himself, telling his professor "I respectfully refuses to do so ".
The student, who was not named for fear of reprisal, told the dean of the school that Styer had kicked him out. However, he told the newspaper that Styer had encouraged him to find another class after refusing to hide.
"Although she did not explicitly say that I was kicked out of the class, her bodily posture, sharp facial expression and tone of voice made it clear," he said.
News week contacted Georgia College & State University for comment, but had not received a response at time of posting. A spokesperson for Georgia College told the Atlanta Journal-Constitution that the school "strongly encourage all teachers, staff and students to wear face masks indoors, regardless of their immunization status".
"I'm leaving because of the USG policy and the way it's enforced on the Georgia College campus," said Styer, who was supposed to teach four classes at the school, according to the newspaper. "USG policies made me make this choice and I would make the same choice to put family above my job."
"When it became clear that the university was going to look 'on both sides' instead of supporting me, I decided that my side was to step down," Styer said.
She also added that the college's policy posed a threat to two of its students who are immunocompromised and had to take classes with unmasked students.
"I want to be very clear, I resigned due to US government policy which made it unsafe to work at Georgia College as a faculty member or learn at Georgia College as a student," a- she added.
The public campuses in Georgia and Atlanta do not have a mask or vaccine mandate in effect, according to 11Alive. The absence of mandates would put professors at risk of losing their jobs.
Cody Luedtke, a Georgia State University professor who was scheduled to teach biology labs, was asked to resign after writing a letter to the department stating that she refused to teach in-person classes that students are not required to wear masks.
"I had offered to teach online or face to face with a mask tenure… and after I didn't quit I was fired at the end of the week and my last day was Friday," Luedtke said, according to 11Alive.
Irwin Bernstein, a retired and rehired professor of psychology at the University of Georgia (UGA) also resigned because of a student who refused to properly wear his face mask.
The 88-year-old teacher had a "No Mask, No Class" sign on his board that all the students saw when they entered his classroom. He tried to explain to the anonymous student that he had underlying health issues and that contracting COVID could kill him.
"At that time, I said that even though I had risked my life to defend my country in the air force, I was not ready to risk my life to teach a class with a student. unmasked during this pandemic, "Bernstein said in an email. To The Red & Black. "I then resigned from my retiree-rehire position."