NFL taunt penalty rules still inconsistent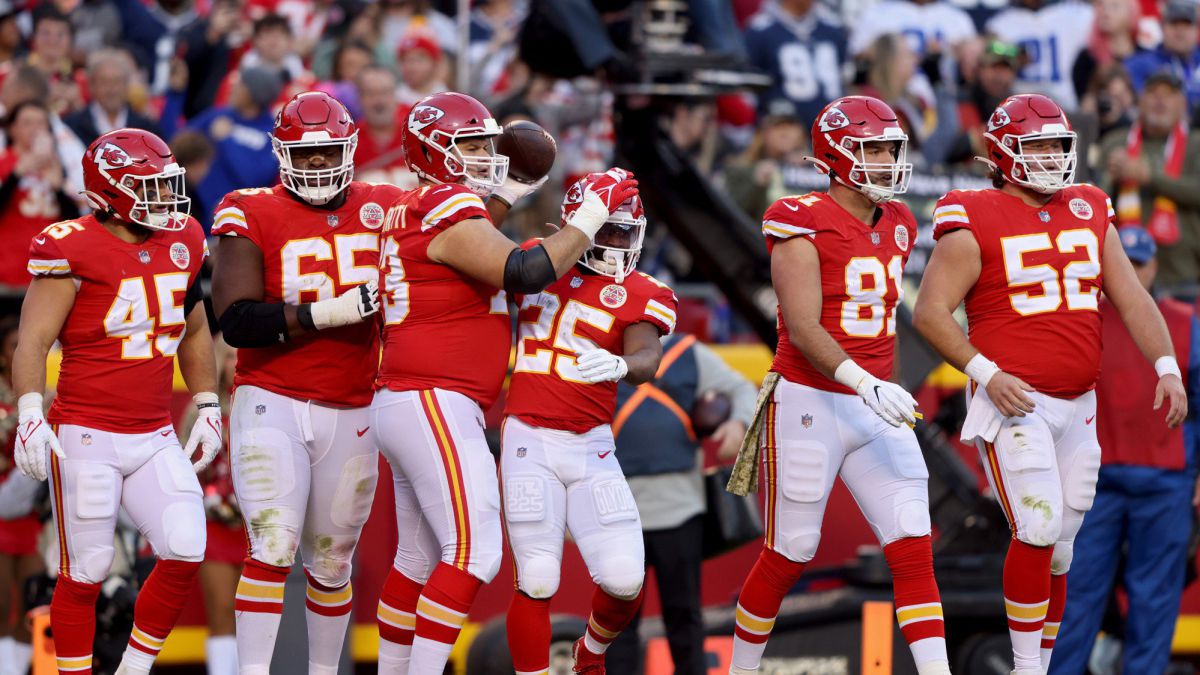 There's obvious disrespect and inappropriate behavior, and then there's the NFL taunting penalty calls in the 2021 season.
Taunt penalty for scoring
You can't blame players if they feel confused as to what constitutes a "taunt" and what isn't. In today's Chiefs vs Cowboys game, for example, Clyde Edwards-Helaire received a taunt penalty for pointing the finger at Cowboys linebacker Luke Gifford. I mean, okay, nobody likes to be singled out, do they? It's so accusing! Yeah, I'm coming.
Here is an overview of the crime in question:
Edwards-Helaire caught a Mahomes pass and took it to the end zone for the Chiefs touchdown. He celebrated by pointing his finger, which is really just cruel. During this time, Cam Newton's celebration of Superman after scoring his second touchdown against the Washington soccer team was deemed perfectly satisfactory.
So, to reiterate, it's okay to pretend to rip your shirt off, but not to point fingers. What about the applause, you ask? Not good. You just have to ask Tashaun Gipson, who received a penalty for celebrating a third save by clapping too close to Bengals wide receiver Ja'Marr Chase. Jump kicks aren't cool either. One of the most controversial flags of the season came when Cassius Marsh gave a jump kick after sacking Ben Roethlisberger.
Rule well intentioned but poorly explained
To be fair, the new taunt rule has good intentions. It just might just need to be a bit more defined and more consistent in its execution. This is the first year the NFL has had the taunt rule, so there's a learning curve here. The purpose of the rule is to penalize actions that could lead to conflict between players. They are not trying to be "lame" or to forbid all excitement or emotion with this rule. The NFL points out that reactions should not be directed at opponents. It seems as long as the reaction isn't openly directed at the opponent (i.e. clapping close to his face, pointing fingers) then all is well (Superman poses in general direction of the fans).
On that note, there was another taunt penalty during the Cowboys and Chiefs game that gets less attention but was perhaps more appropriate. Yet he does not follow this general rule of being directed at the opponent. In a fight between Cowboys CJ Goodwin and Chiefs Rashad Fanton, Goodwin grabbed Fanton by the helmet and a flag was thrown, which players, announcers and probably most fans assumed was on Goodwin for the face mask. But the flag was actually on Fanton for unsportsmanlike conduct after the fact. What he did was pretend to shoot a gun on the sidelines, a gesture with slightly more violent implications than pointing at another player.
Even if it was justified, it was strange the face mask penalty was not initially called, because that's apparently what started the fight to begin with. The referees finally called him, but not until the video was replayed. The penalties have been compensated.
Although well intentioned, there have already been several examples of confusing calls in addition to those mentioned. Some examples of ridiculous taunt calls so far:
• Cassius Marsh made a 'posture' towards the Steelers sideline
• Mike Edwards backpedaling 5 yards into the end zone after a pick six
• Darren Waller bounced the ball on the sidelines after receiving 21 yards (losing 15 on penalty)
In the NFL rulebook, it is stated that a flag will be thrown for taunt when there is "The use of acts of baiting or mockery or words which generate ill will between the teams". This is a penalty of 15 yards from where the violation occurred or as the umpires deem appropriate. If he is called in defense, it is an automatic first try.