Renaissance hairstyles are getting a modern twist this summer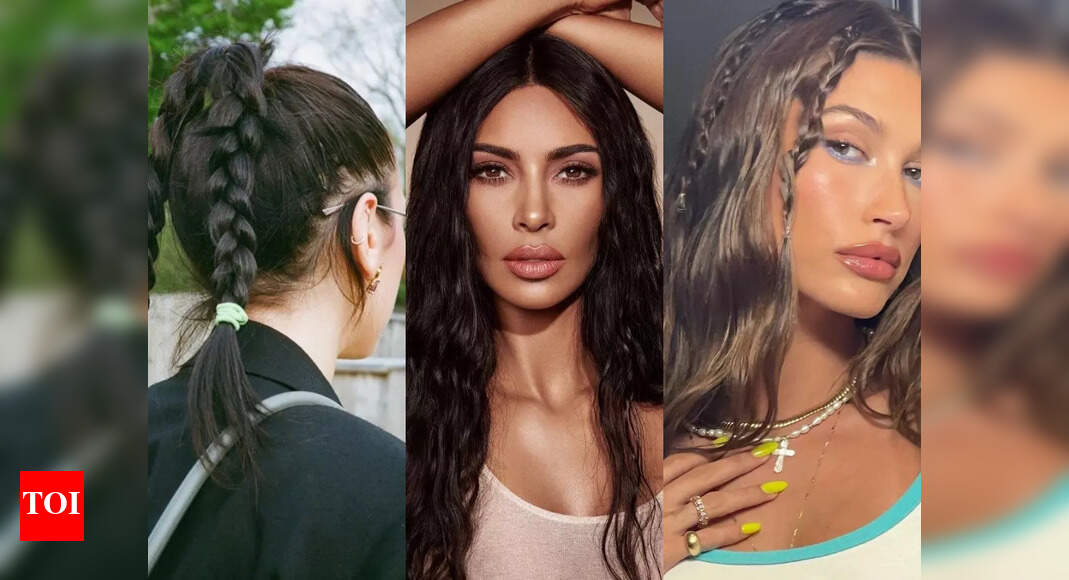 Renaissance hairstyles over time appeared depending on the marital status of the woman. If one was married, usually tie the hair on top in an intricate braided bun, if you were not yet in a society to find a marital match, young girls should keep their hair relaxed. When it came to chic evenings, the noble women went out head to toe with a mixture of playful and loose braids, buns and curls. Today, women are highly independent of old conventions and the rules of social impressions. Gen-next fashion girls know their way of mixing vintage
hairstyles
very well. We're often reminiscing about the iconic length from different centuries, looking at retro '20s waves, '50s rockabilly dos, and even '80s corkscrew curls. time, identifying the basics of hairdressing and bringing out the wonderful appeal of the simplicity of the Italian art world and the ancient society's heritage of Renaissance hairstyles. These days, fashionistas use inspirational looks to complement their versatile fashion aesthetic. While keeping it natural and heatless, freedom was very rare during the Renaissance era.
Progressive women believe in femininity, freedom of expression in their fashion and mix traditions with the contemporary touch while keeping it spontaneous. Drawing inspiration from the idea of ​​magnificence, the "Botticelli" hairstyle sets the benchmark prediction to be a huge trend this summer to channel with your inner mermaid. Followed by another hair trend for those who want to keep the braid and awaken their inner jellyfish all season long. No matter what classification you play in, you'll love these hair fashions all summer long. These looks are inspired by Italian Renaissance painters – Sandro Botticelli for his iconic long wave women in all his paintings and Michelangelo Merisi da Caravaggio for Medusa at the time of her execution by Perseus. In Greek mythology, Medusa was one of three monstrous gorgons as winged females with living poisonous snakes in place of hair.
In addition to the details, the Botticelli hairstyle is close to fairly long hair that can be unstructured, with a natural fluffy volume. Just imagine the women in Renaissance paintings with long, wavy, tousled, flowing hair. This hair trend is all about being youthful and organic, just like giving the flower child vibe of mother earth. It gives free and organic energy, extra-long length additionally adds an everlasting feeling in an effortless hairstyle. It's a radical departure from the plastic look of choppy haircuts. The climate has warmed up and maybe that's just one thing you need, play more sustainably to cool off this summer. Trendsetters like Kim Kardashian, Rihanna, Italian muse Monica Bellucci, even well-known fashion enthusiast and super-famous young photographer Nima Benati seem to be endorsing the trend like no other this summer.
On the other hand, the Modern Medusa look may not be everyone's favorite, but it does have its part in the mystery makeover. Creating cute braids by parting ponytails and playing with clips, knots, bobby pins or neon rubber bands is the modern take on jellyfish. Fast forward from spring to summer heat, just as the weather has done this season. it's a fun twist on the basic braids – which has been trending for two summers around musical carnivals and seasonal adventures. It drops a cold vibe as the temperatures turn up the heat. Gen Z celebrities love to play with many variations of Medusa ponytails, plus it works well for all hair types and if you sleep in it, chances are you'll wake up looking like a fairy when you do. open your braids. Influencers and celebrities like Hailey Bieber, Dua Lipa and Sydney Sweeney seem to love this look. it's sure to stick around all summer with its fun versatility.
Jellyfish or mermaid, these summer hairs get just as earthy, organic and sun-kissed with a wet central braiding before or after. loose hair braid with ribbon at the end or ever popular natural curls with beachy waves. The vintage touch in the summer hair tale will ignite your organic senses and it will breathe better with fashionable trends.