Trends for toddlers at Lolly Garden | Way of life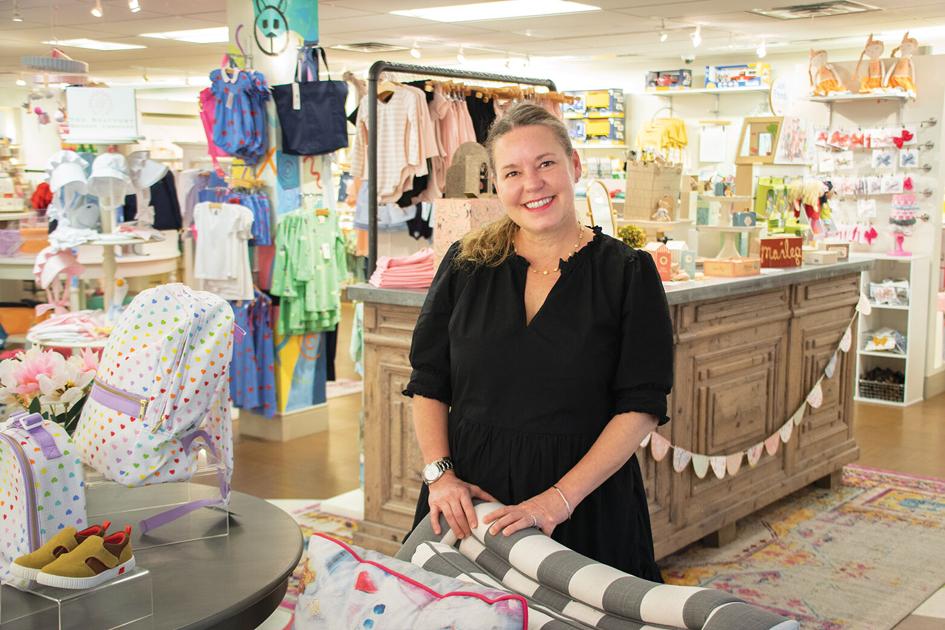 When a 23-year corporate career has taken her regularly on the road, Charla murrah realized that she was running out of family time and that she had something that was hers alone.
"It was my dream to own a small business, to own a children's store," she says. In 2017, she took over Lolly Garden, which has been in Utica Square since 2009.
The first step was to put Murrah's imprint on the store. She expanded the sizes and inventory available to include toys, gifts, accessories, and more boys' clothing. Today the store serves children from birth to around 10 years old. "We want to bring the best of the best to Tulsa," she said.
Lolly Garden is filled with items best described by its mantra: 'Classically Organized, Modern Inspired'. Murrah is involved in the selection of "every room and item in the store," she says.
In this enchanted garden, shoppers can find mini galleries of specific brands like Rylee + Cru and treasures from local sellers II Embers (jewelry) and Stitched Arrow (hair accessories). Prospective parents can reserve items in crib baskets which act as 3D baby registers.
It really is a family business. Charla's husband, Spear, takes care of deliveries and other tasks. Oldest daughter Sydney working in store since high school, younger girl job Exit looks forward to. The Murrahs design and create the store's quaint windows. "We see this as the first visual interaction with our store," says Murrah. "We want someone to have a good look at what the store has to offer," when they might be on their way to other stores or restaurants nearby.
Lolly Garden has closed in-store purchases for six weeks during COVID-19. When other businesses moved to e-commerce, the store doubled its service.
"We have become personal buyers for our best customers," says Murrah. She and her staff sent photographs of new merchandise to customers, then delivered the purchases to their homes.
"Our greatest joy this year has been to continue writing our orders," she recalls. "The community put their arms around us to fight another day, and we thank everyone for their support. "